During the first week of June, participants can experience a sampling of the leadership training we offer throughout the year. This camp is designed primarily for Christian college students, recent grads, and young professionals. The camp is held in Columbus, Ohio. Participants will have opportunity to interact with a number of guest leaders on the topics of integrating faith, career, leadership and life purpose. You will also do some volunteer service work in the inner city as well as participate in fun in outdoor activities.
Fast Facts
First week of June, Columbus, Ohio
Interactive training on Faith & Work, Leadership, Professional Development
Small group interactions with world-class leaders
Fun outdoor leadership activities
Volunteer work in inner city
Life coaches and personal assessments
Training Objectives
Participants will leave the training camp having had a lot of fun while being exposed to some core concepts about: leadership; integrating faith and work; being a cultural change agent; understanding the ingredients needed to establish a foundation of influence in the workplace in order to more effectively share the gospel and reflect God's glory; soft skill competencies and character qualities for being good employees and leaders. A personal assessment and life vision template useful for career and life planning.
Leader Interactions
Interact with high quality marketplace leaders throughout the camp in the trainings, as well as small group evening dinner discussions about principles of faith, work, and leadership.
Leadership Certificate
Those who complete the full training will receive a certificate of completion (The Baton Exchange: Catalyst Leadership Program, Iron Level)
Past Training Sessions
| | |
| --- | --- |
| | Crafting a Life Vision Statement |
| Personal Strengths Assessments | |
| | Leading Up, Influencing Your Boss |
| Mechanics of Cultural Change | Change Agent Stories & Vignettes |
| Earning the Right to be Heard | Faith Flags & Faith Stories |
| Biblical Foundations for Ethics | Tools for Ethical Decision Making in the Workplace |
| Review personal assessments in group setting with life coaches | |
| Communication Etiquette for Work | R-factor: Managing Your Emotions |
| Leading Across: Influencing Your Peers | |
Special Activities
Canoe Trip & Hiking
Leadership Focus Field Trip
Zipline Safari at a U.S. Top Ranked zipline
Outdoor Leadership Games
Volunteer work with various inner-city ministries
Past Guest Leaders

Gary Casale Retired, Director of Sourcing at Chase Bank, where he managed a $12 billion budget; Chief Procurement Officer of Huntington Bancshares; VP Global Operations & Supply Management of ABB, a $20billion global company.

Max Chau Director of Transmission Services, AEP (retired). As Director, led five managers, 130 engineers, tech support, and support staff, and 200 contract employees, with a projects budget of $600M.

David Foster Retired Senior VP of Automation Services at ABB, a $20billion, global business. Responsible for revenue of $200 million, and 2,000 employees in 35 countries. Yale Aeronautical Engineering. Harvard MBA.

Rhonda Peterson Owner at RKP Business Advisors, a professional training and coaching firm that helps individuals discover and develop their personal brand.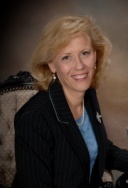 Denise Pietzsch Executive Director of Etiquette and Protocol Image Consultants, LLC. She is certified as a Corporate Etiquette and International Protocol Consultant.

Rick Curnutte CEO, Volunteer Energy, a $400million energy services provider headquartered in Columbus, Ohio.
Prices
$775 Leadership camp with lodging at guest homes
$595 No lodging
Prices include food, training, materials, and fees for special activities
Part of your fee goes to provide scholarships for an inner city kids camp!
Pay via credit card or check. Credit card payment can be made via PayPal at www.theBatonExchange.com/give/camp.
See Facebook page or contact us about registration deadlines and cancellation policy.