Training and Education Advisory Board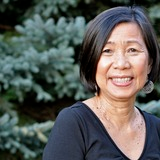 Lisa Espineli Chinn
(Retired) National Director of InterVarsity international student ministry; Author of the books, Think Home, Back Home, and Coming to America/Returning Home to Your Country, books that help international students transition back to their home cultures. She is a certified cross-cultural trainer.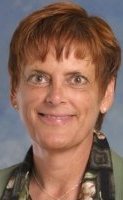 Barbara Davis
Senior Consultant, Instructional Design and Development at Cardinal Health
Senior E-learning Specialist, Battelle. Led and managed course development projects for the global business areas (over 5,000 employees)
Senior Designer/Developer, Progressive Insurance. Led and structured the design/development of learning solutions for the IT business area (over 3000 employees.)

Judy Huang Lewis
President, 889 Global Solutions, Ltd., a sourcing company to China, based in Columbus, Ohio. Quoted in Time, Newsweek,
Beijing Scene. She is from China, graduated with a BA Business, Boston College and attended the MBA program of CIEBS in Beijing.

 

Rosina Fischer
Training Career
President and Founder of Virtual Business Growth Concepts, LLC; Past President of Take it Virtual!, a Tony Robbins and Chet Holmes company with Business Breakthroughs International (BBI); VP of Training for a multi-million dollar division of BBI;  Has developed proprietary virtual training tools and strategies

Doug Franck
Area Director, Search Ministries, Inc.; Search is a marketplace coaching ministry to executives; 14 years with Campus Crusade, including as Campus Director; International Director, Equipping Ministries International (EMI), became an expert in training and equipping Christians both personally and in groups, nationally and internationally.
 

Dr. Meryl Herr
Ph.D., works as an independent consultant specializing in qualitative research and adult learning.  She earned her M.Div. and Ph.D. (Educational Studies) from Trinity Evangelical Divinity School and her B.S. in Mathematics and Spanish from Vanderbilt University. Her dissertation research focused on vocational discipleship.  Her article Finding a Job that Works for You and for God was published in Christianity Today. Meryl lives in Grand Rapids, MI with her husband and two sons.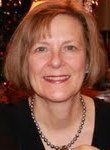 Dr. Dondra Maney
Ph.D., Educational Leadership, University of South Carolina-Columbia
Adjunct professor and supervisor of student teachers for Ashland University's Columbus Center
Governor's Steering Committee on Teacher Evaluation (Governor John Kasich, Ohio)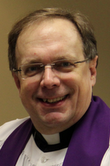 Dr. Kevin Maney
Ph.D. in Curriculum and Instruction/Educational Leadership
Retired Director of Instructional Integration for Ohio SchoolNet
Priest for St. Augustine's Anglican Church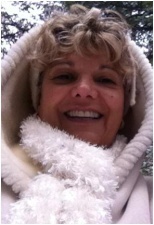 Joanie Taddeo
Retired award-winning Manager of Training for Abbott Nutrition, a Fortune 100 corporation
Manager of Consumer Relations, Abbot Nutrition
M.A. Spiritual Formation & Leadership, Spring Arbor University
 

Bernie Torrence
Co-Founder, Director, and International Vice President, LaRed Business Network;
Author of Wisdom for Today's Leaders: From the Book of Proverbs; Bernie has traveled around the world helping national government and business leaders in almost 90 countries integrate the LaRed character initiatives for cultural transformation.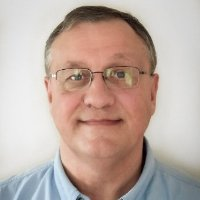 Jeff Young
Education and Performance Development executive with 30+ years of progressive experience in program design and delivery, and 35+ years of engagement and project management experience. Past roles include: Enterprise Project Manager at OCLC; Director, Intellinex, an e-learning consulting and training development venture of E&Y; Responsible for the on-boarding training done for the entire Ernst and Young consulting practice as Director. LinkedIn Guru, giving over 50 workshops per year.
Board of Directors

Harry Anderson, CPA, PMP
Treasurer of Board of Directors
Assistant professor of accounting at Cedarville University
Started the Columbus chapter for Bible Study Fellowship, which now has over 400 men and children involved on a weekly basis.
On the Boards of International Friendships, Inc. (IFI), Child Evangelism Fellowship, and WAM House [The Baton Exchange] (Treasurer).

Tiffany Crosby
Founder and President, Petra Learning LLC
Senior Research Associate, MBA Research & Curriculum Center
Board Member, Starfish Alliance
Adjunct Faculty – Accounting, Columbus State Community College
Executive Director, Ernst and Young
Board Member, Woman for Economic Leadership and Development (WELD)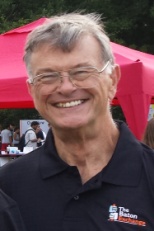 David Foster
President of Board of Directors
(Retired) Executive Director of Hilltop Christian Community Development Corporation, a non-profit that works to develop community in the inner city area of the Hilltop in Columbus, Ohio.
Senior Vice-President of Automation Services at ABB, a $20billion, technology-based global provider of power and automation products, systems, solutions, and services. He has led start-up businesses in China, Thailand, and Europe. He was responsible for revenue of $200 million, and 2,000 employees in 35 countries.
Yale, B.S. Aeronautical Engineering
Harvard, MBA
Also serves on national leadership level for Kairos Prison Ministries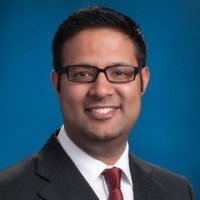 Benny George
Global Packaging Strategy, ABB.
Benny has over 9 years of problem solving and leadership experience, delivering more than $100 million in margin improvement by driving strategic global initiatives for executive management in Pharma, CPG, Auto, Healthcare and Utility industries. 
Stanford University Graduate School of Business, Executive Education, Leadership & Supply Chain Strategy
MBA, The Ohio State University, Fisher College of Business. The Ohio State University, M.S. Civil Engineering; Project Management, (2007). Anna University, B.E. Civil Engineering, Chennai, India (2005). He was Ohio State University's top MBA student in 2010.  President, MBA Student Council, Fisher College of Business (2009-2010.)  2010 Outstanding Graduate Student Award, The Ohio State University's highest honor for leadership.  2010 Pace Setter Award for outstanding academics and leadership, Business school's highest honor.  Certified Lean Six Sigma Green Belt and Black Belt body of knowledge. Baton Exchange mentoring program alumni.

Sam Akulli
Sam Akulli is currently working in the Government sector. He has also worked in the Non-for-Profit Organizations and Private Industry. He earned his M.S., Political Science (Croatia), M.A., Educational Administration (The Ohio State University), and is currently working on his Ph.D., Educational Philosophy (The Ohio State University). He loves to use education to change lives. Sam is a Baton Exchange graduate of the Cohort program and the Mentoring program.

John Scroggins
Founder and Executive Director, The Baton Exchange
B.S. Business, (Production & Operations Management), The Ohio State University
MBA, Executive Management, Ashland University
Certificate in Biblical Studies, Rosedale Bible Institute.
Over the years John has held a variety of consulting and marketing manager roles in the marketplace. 
He and his wife Angie love cross-cultural interactions and between the two of them, have visited 14 countries. They are active volunteers with International Friendships (IFI). They and their daughter live in Columbus and are involved in the Columbus Network of Microchurches (CNM), a house-church planting initiative of Rosedale Mennonite Missions.
College and Millennial Ministries Advisory Board

Marc Papai
National Director of InterVarsity's International Student Ministry (ISM) division, a position that spans all of InterVarsity's ISM work nationally. He brings over 25 
years of experience with Intervarsity.  
Ohio State University, B.S. Chemical Engineering 
Regent College, Masters Christian Studies 
Nashotah House, pursuing a Doctorate of Ministry 
Radian Corporation, Staff Engineer, Washington D.C.  
He and his wife Pam have been married for over 30 years and have three married adult children.  
Marc's role is to plant and build ISM and ISM friendly undergrad and grad chapters where international students become genuine, formed, deep, and competent spiritual and marketplace leaders who can return to their countries as vocationally adept and culturally savvy Christian leaders, reshaping their nations to believe and obey Jesus Christ.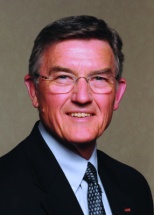 Dr. Bobby Moser
VP & Executive Dean, The Ohio State University (retired)
International Continuing & Adult Education Hall of Fame
Numerous Teaching Awards
International education administration experience
Led one of largest adult continuing ed programs in USA
Presidential (George W. Bush) and Prime Minister (Manmohan Singh of India) appointment to Knowledge Initiative

Erica Young Reitz
Erica Young Reitz directs Senior EXIT, a one year experience that helps prepare graduating seniors for the transition to life after college. She works for campus ministry Coalition for Christian Outreach (CCO) at Calvary Church, reaching out to students at Penn State University, in State College, PA. Erica has an MA in higher education from Geneva College, with a graduate research focus on the senior year transition. Her first book, After College: Navigating Transitions, Relationship and Faith is published by InterVarsity Press.