Guest Leaders
Christian marketplace leaders from around the world play an important role in our training, interacting in personal small group settings as guest leaders, trainers, volunteer staff or as mentors. Over the years we have had a lot of amazing people involved. Among them you will find: Emmy award winning producers, Presidential appointees, Harvard, MIT and Yale grads, fortune 100 executives, acclaimed inventor-scientists, nationally and internationally recognized authors, social entrepreneurs, TV personalities, professional athletes, philanthropists, folks quoted in publications such as Time Magazine, Wall Street Journal, Beijing Scene, and Sports Illustrated and many, many more interesting people you may never hear about, but who follow Jesus through their vocation and who have spent time investing in us.
Staff & Trainers

Sam Akulli
Sam Akulli is currently working in the Government sector. He has also worked in the Non-for-Profit Organizations and Private Industry. He earned his M.S., Political Science (Croatia), M.A., Educational Administration (The Ohio State University), and is currently working on his Ph.D., Educational Philosophy (The Ohio State University). He loves to use education to change lives. Sam is a Baton Exchange graduate of the Cohort program and the Mentoring program.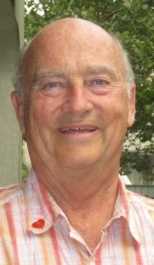 Bruce Cameron serves as a facilitator for our bi-monthly leadership roundtables.
He is a semi-retired attorney at law who has been practicing law for 44 years. Bruce has served on many Boards and Commissions over the years, both in community service and government. He currently serves on the Big Brothers Big Sisters Foundation Board, and is a past President of the Big Brothers Big Sisters Association. Bruce is an active participant and Team Leader in Kairos Prison Ministries at Marion Correctional and London Correctional Institutions. He has also been in mission trips overseas, to Romania, where he lectured at a Christian University, and China. Bruce has led multiple courses in The Truth Project, including with prisoners incarcerated at Marion Correctional Institute. He is active in men's ministries and is currently mentoring two young Christian attorneys. Bruce is married to Marty, he has three daughters, and five grandchildren. He is a member at Upper Arlington Lutheran Church at Mill Run.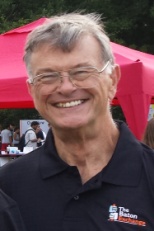 David Foster, facilitates our Character Formation roundtables
President of Board of Directors
(Retired) Executive Director of Hilltop Christian Community Development Corporation, a non-profit that works to develop community in the inner city area of the Hilltop in Columbus, Ohio.
Senior Vice-President of Automation Services at ABB, a $20billion, technology-based global provider of power and automation products, systems, solutions, and services. He has led start-up businesses in China, Thailand, and Europe. He was responsible for revenue of $200 million, and 2,000 employees in 35 countries.
Yale, B.S. Aeronautical Engineering. Also started at linebacker for the Yale football team.
Harvard, MBA
Also serves on national leadership level for Kairos Prison Ministries. He and wife JoAnn attend Upper Arlington Lutheran Church.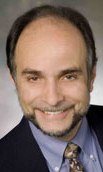 Jerry King Jerry leads the individual prayer ministry, praying one-on-one with trainees as they sign up.
Principal of ABBA Enterprises. Core Experience: Strategy and Business planning for SMBs. Strategic Alliances and Partner/Channel Management. Leadership Development, Executive & Staff Coaching, Personnel Assessment Technology. Extensive background with Fortune 500 and Global 500 corporations for technology and change processes.
BS Engineering, Illinois Institute of Technology.
MS Management, Aurora University.
Industry Sectors worked in: Manufacturing, IT/Telecom, Process Technology, Healthcare, Senior Care & Retirement Communities, Transportation, Consumer Products.
Jerry attends Vineyard Columbus.

Karen Oliver Karen serves individuals in the program in one-on-one prayer sessions and inner healing sessions.
Retired from a career in advertising
She attends Columbus Christian Chinese Church
Long-time volunteer with IFI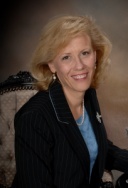 Denise Pietzsch serves as our business etiquette coach and is part of the hospitality team
Executive Director of Etiquette and Protocol Image Consultants, LLC, graduated from the Ohio State University and received her formal certification from the Protocol School of Washington.  She is certified as a Corporate Etiquette and International Protocol Consultant.  Her mission is to bring God's message of grace to this generation through etiquette education.  She leads seminars, workshops and consultations outlining the rules of conduct that reflect our personal character.  Denise shows how to bring these skills to our daily lives in a manner that reflects the character and grace of God.  She has been showcased in the local media and has worked with major universities, associations, and organizations throughout the state.  She has been married to her best friend and sweetheart, Kevin, for over 25 years and they have recently begun their second year teaching ESL together.  They have two adult daughters, Lauren and Robin.

Kevin Pietzsch serves on our hospitality team
Sales Specialist, Dell. Previous positions have included: Systems Engineer, StorageTek / Sun Microsystems; Systems Engineer, EMC; Sales Consultant, Oracle; Marketing Manager, CompuServe; Presales Technical Support, Information Dimensions, Inc. Kevin graduated from The Ohio State University with a B.S. Business Administration, Marketing / Production and Operations Management. He has two grown daughters and he and his wife Denise live in Columbus, Ohio.

John Scroggins serves as Executive Director and a trainer
B.S. Business, (Production & Operations Management), The Ohio State University
MBA, Executive Management, Ashland University
Certificate in Biblical Studies, Rosedale Bible Institute.
Over the years John has held a variety of consulting and marketing manager roles in the marketplace. 
He and his wife Angie love cross-cultural interactions and between the two of them, have visited 14 countries. They are active volunteers with International Friendships (IFI). They and their daughter live in Columbus and are involved in the Columbus Network of Microchurches (CNM), a house-church planting initiative of Rosedale Mennonite Missions.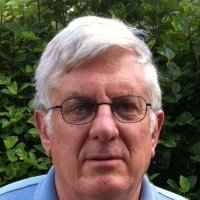 Al Stiegerwalt, Accounting Administrator
Al takes care of all things accounting for Baton Exchange.
Tax prep, Rea & Associates, Inc.
President, Cartridge World Ohio, OSU & Grandview
Al has held various executive level finance roles, including Vice President of Finance, Donatos Pizza
MBA, Finance: The Ohio State University - The Max M. Fisher College of Business
BS, Accounting, Economics: University of Delaware - Lerner College of Business and Economics
Price Waterhouse Coopers, Audit Manager