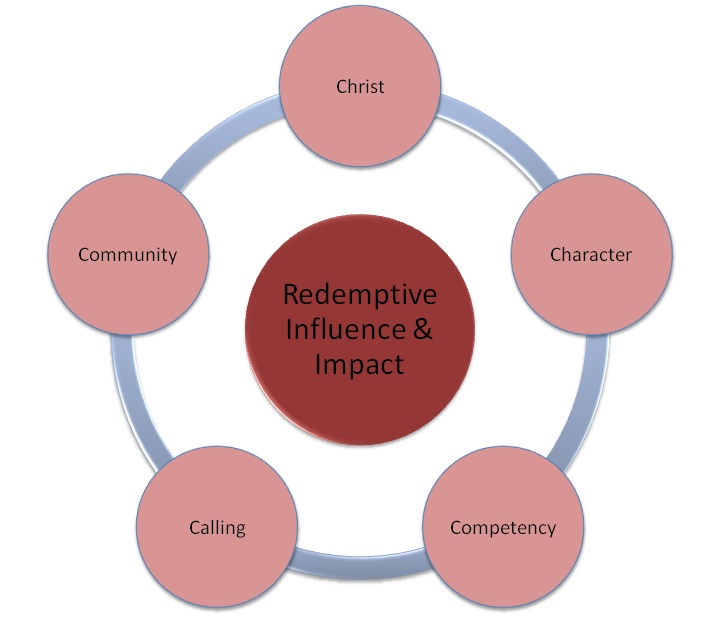 Christ
If you want to learn the connection between your work/career and your faith, how to share your faith appropriately in the workplace, how to deal with ethical workplace dilemmas in a God honoring way, or want to explore how to be strategic in making a difference for good, for God, in the world around you, then these modules may be for you. Learn more about Change Agent Leadership Modules.
Character
When we surveyed employers and young professionals about development needs, the number one area of need was related to character issues. We have selected 15 principles crucial for effectively managing oneself and others. Developing these character traits will help you succeed at work and in life. We use curriculum developed by LaRed Business Network, which has been used in close to 90 countries, "from the prisons to the palace." From Fortune 500 Executives and civic leaders to small business owners and coaches, you will interact with numerous leaders over the course of the training year in informal, small group setting discussions about what they have learned about leadership. Learn more about Character and Leader Roundtables.
Competency
Soft skills are typically not taught in college but are essential for career and life success. Employers note many of these soft skills as essential for doing well on the job. An MIT study revealed that 85% of career competency is tied to soft/people skills, and 15% to technical skills. Our career competency training focuses on the 85%. Those starting with good soft skills will advance at a faster rate than their peers who lack soft skills. Learn more about Career Competency Workshops.
Calling
Understanding oneself and how God has made you is helpful in discovering calling, as well as knowing how to manage yourself, work with team members and grow spiritually, emotionally, relationally and professionally. We administer a series of assessments and training on discovering God's will and calling at the front end of the process that aids us, you, and your mentor in your development.  We bring in seasoned career and life coaches to help us process the results of your assessments and the implications for relating to others on team. Prayer staff are also available to help you explore how God might be calling you.
Community
Receive the training in the context of a living, learning, loving, community. Being part of a community is essential to being a redemptive influence. Also volunteer in the local community, serving the inner city poor.