If you are a difference maker and want to be part of something that is developing emerging leaders who will influence marketplaces around the globe, then we need your volunteer help.
The Baton Exchange utilizes many marketplace folks like you in our program for teaching, equipping, and funding the development of emerging young leaders from around the globe. The volunteers and Trainees are mutually blessed and impacted. We hope you can walk alongside us in this wonderfully fulfilling opportunity to disciple and equip the next generation of marketplace leaders!

We partner with The Caleb Network for our volunteer opportunities. Check out the below volunteer opportunities at Baton Exchange.


Volunteer Opportunities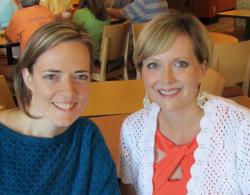 Community Volunteering Coordinator: Trainees are required to volunteer serving the poor. Coordinate the October visit schedule and drive them to the stops (in van provided). Instructions and contact info will be provided. Work with  non-profits to determine how Trainees can plug in. Monitor Trainee's-Non-Profit relationship.
Module Trainer: Lead training for a module. Wednesday nights. Curriculum provided.
Event Planner: Coordinate events.
Director of Volunteers: Match and coordinate volunteer interests and strengths with volunteer opportunities. Nurture volunteers into more engaged roles. Job description available.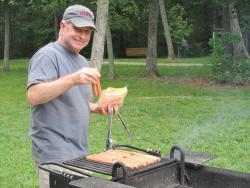 Intercessors: Commit to pray for the The Baton Exchange on a weekly basis. It really does make a difference!
Online Education Development: Oversee strategic development of on-line learning structure and delivery model (not the curriculum), so our training is more accessible to young adults here and abroad.
Services Evaluation: Evaluate the fair market value of our training program so we have a better understanding of the value we're bringing and the amount of funding we should targeting.
Career Coach: Be available to coach trainees who are trying to figure out what's next.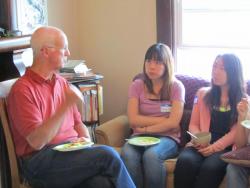 After-care Coordinator:  Follow-up with those who have exited the program and see how they are applying what they learned (survey provided), as well as provide encouragement.
Trainers/Coaches: Individuals who volunteer to train through various tracks in The Baton Exchange program. They will most often be utilized in the Competency workshops operated by The Baton Exchange. A trainer/coach will likely be needed to conduct a specific training session once per year.
Guest Speakers: The Baton Exchange has enjoyed small group interaction with numerous marketplace leaders, from former Fortune 500 business leaders and internationally recognized authors to competent and godly marketplace folks you would never recognize. This is a great opportunity for participants to learn from those who have already made the transition through young adulthood. It's as simple as joining in our class conversation in a relaxed, informal setting. We can also come to your office, home, or meet you somewhere for coffee or a meal.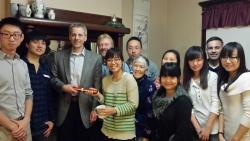 Leadership Retreat Hospitality: Coordinate and prepare meals at one of our weekend leadership retreats. Menu and food already provided.